The Excel Communication Center is on Facebook, Twitter, LinkedIn, Instagram, and TikTok. Keep up to date with what is happening in the Center on a daily basis, Center events, and announcements. Scroll below to see some of our posts across our social media platforms. Want to follow us? Follow the links at the bottom under "Socialize with Us".
Linked In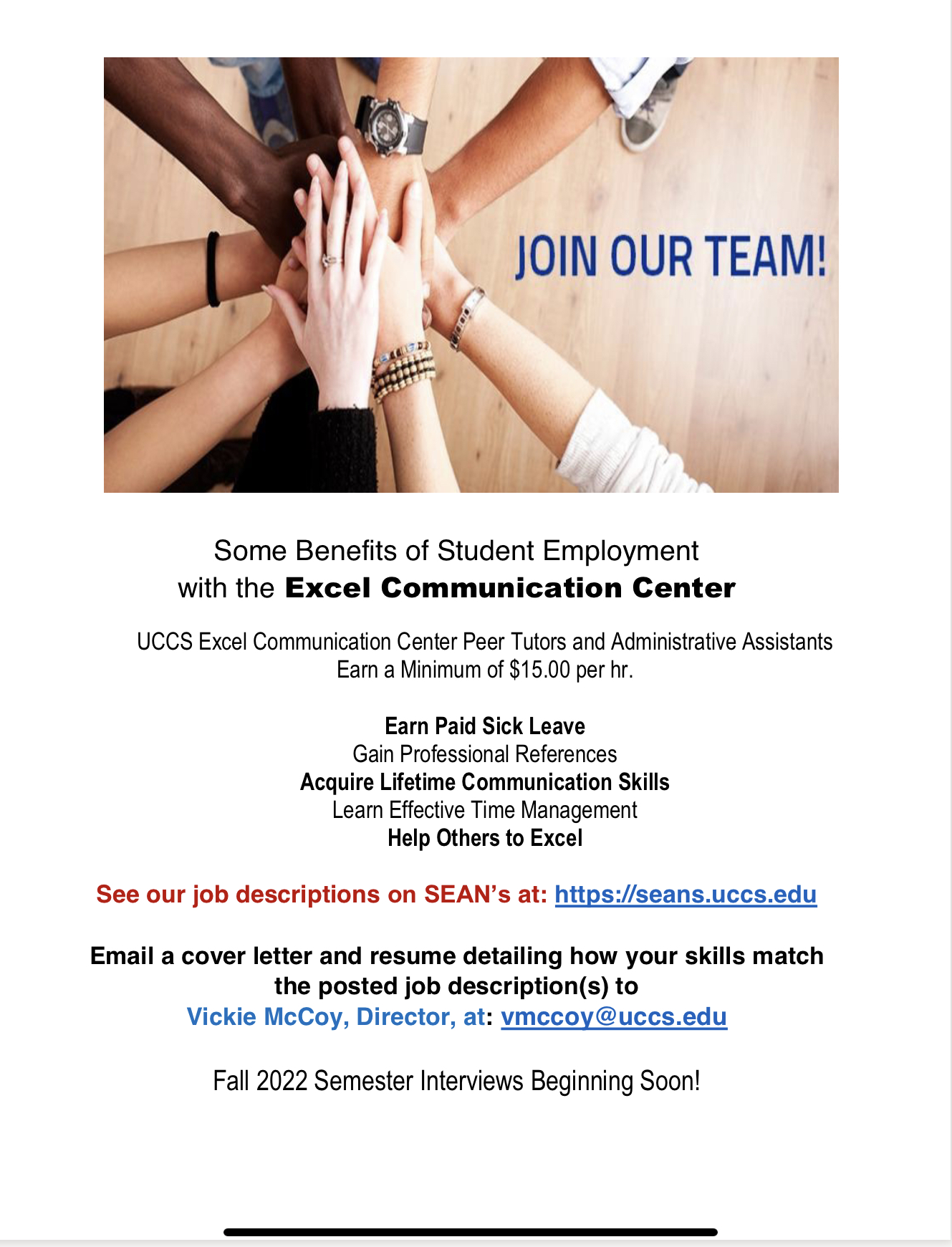 April 27, 2022
Check in out! We are hiring!! See our job descriptions on SEAN: https://seans.uccs.edu Positions open for Peer Tutors and Administrative Assistants For additional questions email Vickie McCoy, Center Director at vmccoy@uccs.edu
See Post
---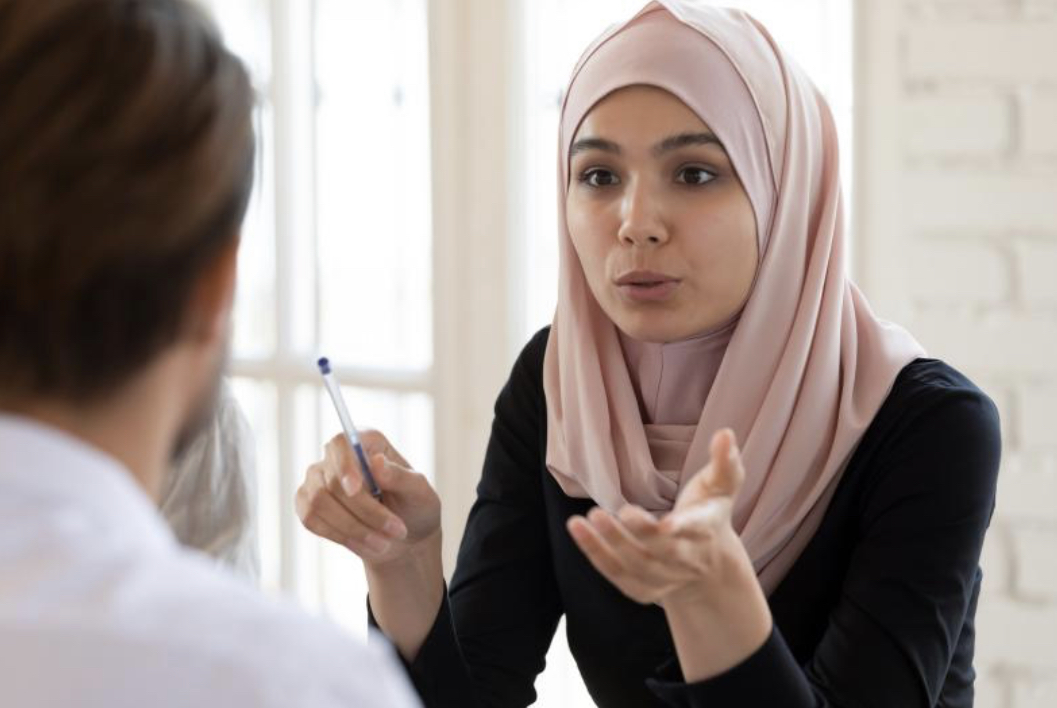 April 14, 2022
Communication has rapidly evolved over time and is more complicated than ever before with the use of the internet. Check out this article to hone in on the basics of communicating with others in today's everchanging world!
See Post
---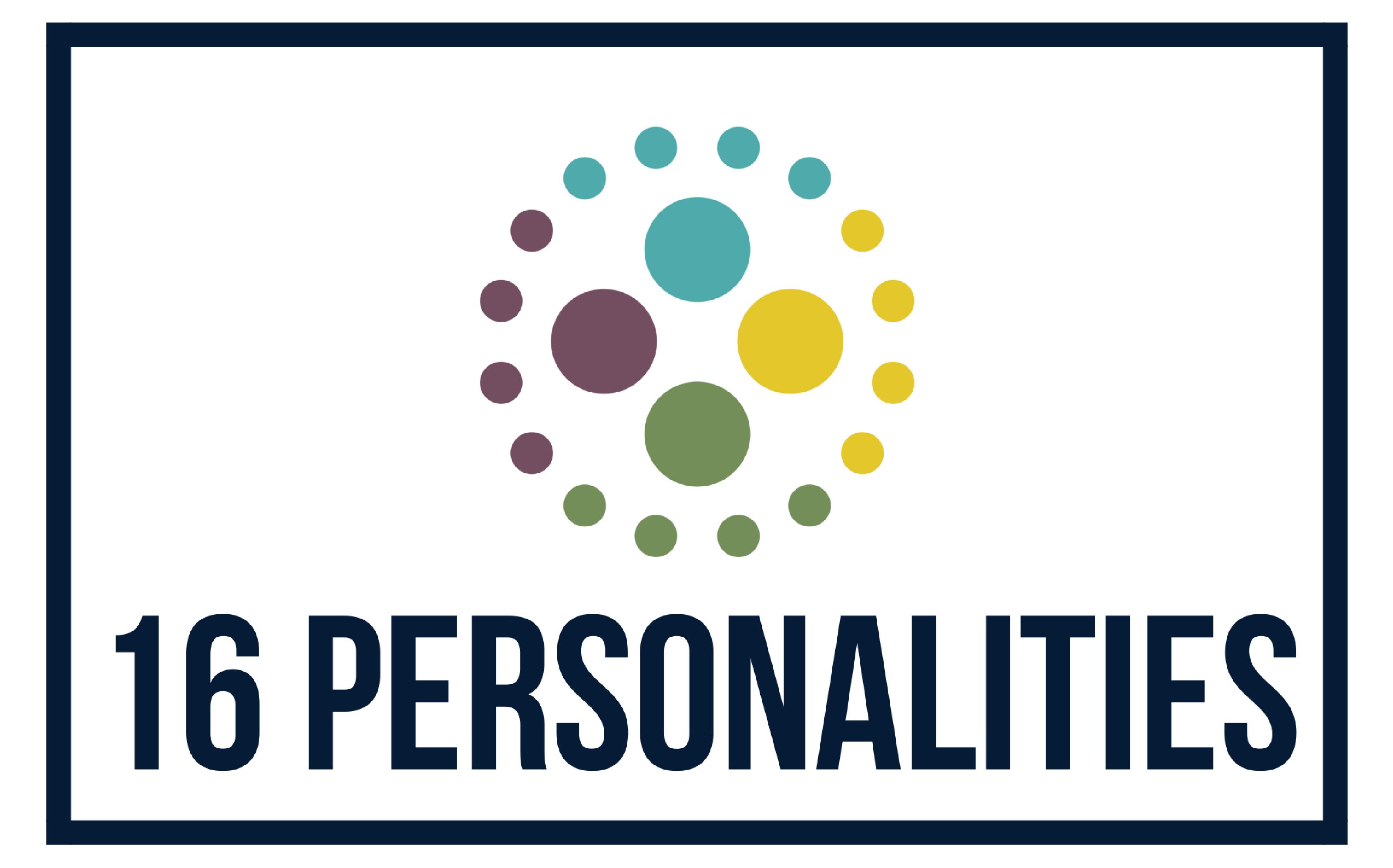 March 30, 2022
Personality plays an integral role in the way we communicate! At the UCCS Excel Communication Center, we offer free Interpersonal Communication Facilitation appointments for UCCS students and alumni and Pikes Peak Community College (PPCC) students.
See Post